Gamita Pak-IT Pte.Ltd.
Gamita Pak-IT Pte. Ltd. was established in 2010. It is a privately owned company and strategically located in Singapore to serve our customers from South East Asia regional market place. We are distributor, stockist and one of the leading suppliers and solution provider for packaging and labelling machineries with materials for various industries.
Our protective packaging solutions division is supplying cost effective and environmental friendly air pillow and void fill protective packaging materials to various industries, traders, and internet online supply companies for product protection to avoid damages and losses during delivery and transportation.
Understanding the importance of skills upgrading, our team of engineers and technicians are constantly pursuing training to enhance our troubleshooting skill, to provide our valued customers with world class customer care solutions, to improve productivity and efficiency in packaging, labelling, barcoding, logistics and warehousing management to face demanding and challenging market conditions.
Our Vision, Mission & Values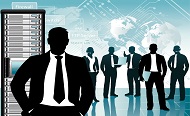 Our vision is to drive bottom line success by focusing on customers need and requirement, growth, efficiency, caring of our people and environment. With a mission to continually provide innovative packaging solutions, product labelling and identification solutions to reduce wastages and optimize efficiency. Our dedicated team of engineers and technicians passionately promote quality and world class service at all levels to ensure customer satisfaction. Being a values driven organization, our team will adhere to commitment, integrity and responsibility.
Product Identity & Warehousing
For product identity, warehouse and logistics management, we are able to provide customized product label design with product name, logo, weight, quantity (digitally count), barcode and others product information. Customized software would be developed for warehousing, and inventory real time control with monitoring system to consistently up date inventory position to our customers' management to minimize inventory and enhance competitive advantage.