Protective Packaging
To protect valuable product while being handle or move around. Avoid damaging your product while on shipment by inserting plastic pre-filled with air as the impact absorbents. We provide 3 type of protective packaging, which is:
AirBag:
Pre-shaped air pillow bag that ready to be filled with air using air compressor. This AirBag product using one way flap inflation system to keep inflated after filled by air.
Airworks:
Airworks is used to create and inflate plastic air bag on demand. Just press feed button and air pillow automatically created to be used. Airworks offers a wide variety of film formats for any application. This product is suitable for all application from e-commerce businesses to logistic enterprises.
Protective Netting:
In shape of a net, used to protect you product in order to prevent scratching, chipping or breaking during storage or transport. This product can be used for all application such as, protecting metal components, ceramic product, food products, etc.
Sample Products
AirBag: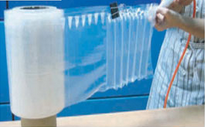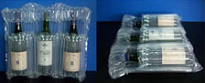 Airworks: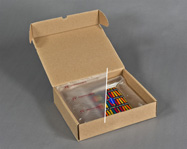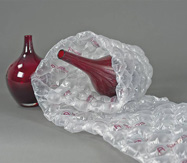 Protective Netting: