Control Management - Public Service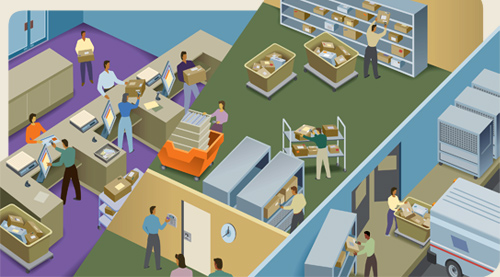 Well-managed data allows delivery of effective information, timely service and unmatched customer satisfaction for public service agencies and utilties. CipherLab's solutions deliver accurate data capture in the most challenging environments. WPAN, WLAN and WWAN communication options allow coordination of system-wide data, from doorstep to mainframe. From checking out a video from the library to tracking a repair in a mountain-top station, dependable, reliable CipherLab equipment allows better service, control and management.
Public Service/Utility Overview
Companies providing public services, such as the post, power generation, communications, water, and public transportation have unique needs to track usage, provide customer service, and monitor field service operations. In some cases, their work and customers are in the field or remote locations.
CipherLab mobile computers put powerful, remote computing and access to servers in the hands of people in the field. Wireless WAN (GSM/GPRS) technology in mobile computers enables field service technicians at remote facilities, meter readers on the streets, and mobile ticketing agents to update usages and sales as they work. Designed-in applications extend the mobile computer's capabilities. Whether the organization's infrastructure is built on Microsoft Windows® or Windows®-free operating systems, CipherLab has the right solution to meet users in their own environment.
Finding CipherLab in Utilities & Public Services
Receiving, Inventory Management, Counter, Field Service, Dispatch, Time and Attendance. Wherever people and items need to be tracked locally and remotely, CipherLab mobile computers will help get the job done.
Back to Top
Post Office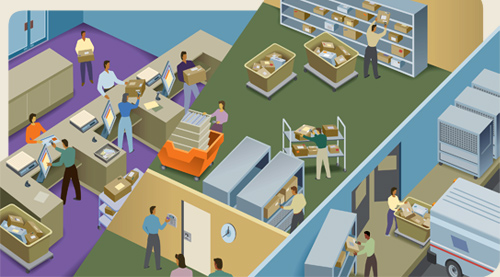 Back to Top
Library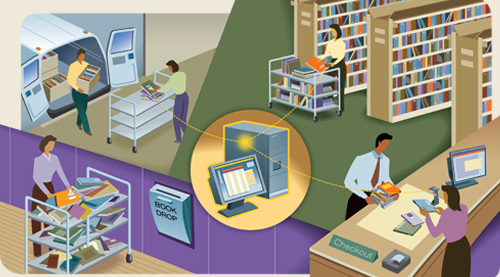 Back to Top
Receiving & Material Inventory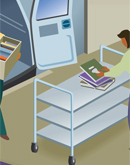 Where operations require materials for their equipment and facilities that must be inventoried, wireless LAN-enabled CipherLab mobile computers and BT can help accelerate the receiving and storage processes. If connected through a wireless network to the supply chain management system, equipment orders are updated instantly. Other designed-in applications, such as dispatch, can be triggered by receipt of equipment urgently needed for emergency repairs. CipherLab mobile computers and BT scanners on the receiving dock and efficient software solutions can create a highly responsive receiving and inventory process.
Back to Top
Dispatch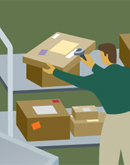 Much of a public service happens in the field. Whether it's getting service technicians to a remote substation, directing meter readers along their route, or sending out the mail, CipherLab mobile computers and wired and BT scanners can accelerate dispatching workers. Mobile computers downloaded with the day's tasks eliminate paper-based service dispatch orders and provide route assistance to temporary meter readers.
CipherLab mobile computers enabled with wireless WAN capabilities enable communication between servers and remote workers. BT scanners in the office or plant help workers stage items being dispatched, such as the mail at the post office. As work orders and mail batches are prepared, reading barcodes for equipment and on mail bins can be sent to the servers, confirming and accounting for the correct items in the staging area.
Back to Top
Counter Service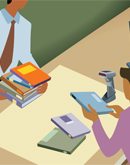 In any public industry where customers are serviced, CipherLab wired and BT scanners along with the organization's software solutions help bust lines by taking care of customer faster. At payment counters, scanning barcoded bills instantly recall the customer's record for verification. Payments can be immediately recorded and applied to the appropriate account, eliminating errors found in paper-based processes.
Back to Top
Time & Attendance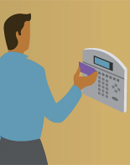 Employee time and attendance is critical to any company's operations. CipherLab time and attendance terminals track employees using barcode readers, magnetic stripe readers, RFID card or keyed data entry. When connected to the facility's security system, the terminals also control access to secure areas.
Back to Top
Inventory Management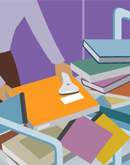 Your business day ends with satisfied customers, but it starts with making sure products are ordered and on the shelves. Now you can do both with a CipherLab mobile computer, your wireless network. As you check your shelves, low quantities can be instantly ordered and transmitted to your supplier or an internal application. Whether you work wirelessly or in batch mode, a CipherLab mobile computer will help you keep the products you need on your shelves.
Back to Top