Barcode Accessories
KP-200 Plus(Stand-alone keyboard)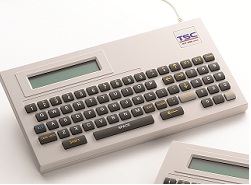 With theTSC™KP-200 Plus keyboard, users can retrieve forms stored in a printer and enter variable data prior to printing labels. By attaching a bar code scanner to the keyboard's RS-232 port, users can enter data directly from the scanner. Weight scale can also be attached to the RS-232 port of this keyboard.
For more information, please click here.
Godex T10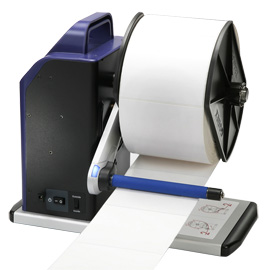 The inconsistency in production line may result in harder time in predicting labels to print. Hence companies may be printing the same design of label at any one time. Godex T10 can help you in solving the rewinding of your label for later use.
Just attach Godex T10 in front of your output for printer, and you may rewind as the printer print. Depending on the user's requirements, the T10 can rewind "inside or outside" label rolls. With its easy-to-use feature, lower man-hour for operator is being guaranteed.
For more information, please click here.